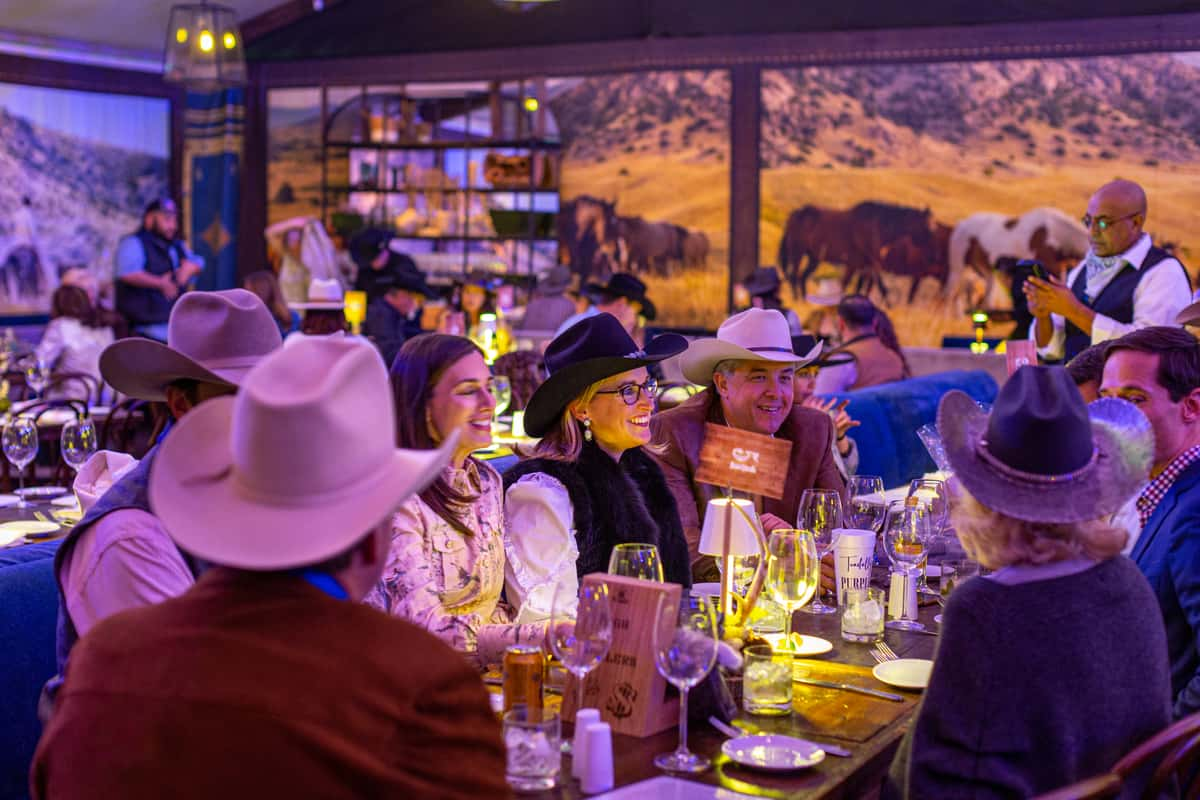 Become a Steakholder
Our VIP Experience at The Ranch
Become A Table Steakholder
**SOLD OUT FOR THE 2023 SEASON**
Reserve an exclusive, VIP table on the fine dining side of The Ranch Saloon + Steakhouse during the 2023 Houston Livestock Show and Rodeo™. Your designated table will be reserved for you and your guests to use at your convenience during The Ranch's operating hours for the entirety of Rodeo season.
• Reserve a premium table for up to 6 guests for $12,000*
• Reserve a premium table for up to 10 guests for $18,000*
(Limited to 20 tables. Book early to ensure you receive a table!)
Steakholder Perks
• Branded table (signage with your name and/or logo)
• Unlimited access to your table**
• Personal restaurant concierge, Bridget O'Brien
• A luxury welcome basket filled with Berg Hospitality Group goodies
• A dedicated dining attendant for your table
• Invitation-only opening
• Opportunity to also reserve premium tables in the Saloon to enjoy our live music acts up-close and personal, or on the covered patio, the Porch, which are both first come, first served seating only***
*Pricing above includes exclusive ownership of the Steakholder VIP table only. Food, beverages, tax and gratuity are not included.
**Bridget will reach out to Steakholders by 4pm on weekdays and 2pm on weekends to confirm if they plan to use their table that evening and for a total headcount. If the Steakholder confirms that he/she is not using the table, it will be offered for regular reservations.
***Please notify Bridget 24-hrs in advance for these reservations.
Please review the terms & conditions for more details on table use and perks above or contact your concierge below.
Contact Us
Bridget O'Brien at VIP@theranchatrodeo.com or
713.703.1651 for more details or to secure your VIP
Steakholder table today!